PRICING IS QUOTED BY PROJECT
IMAGES IN -Acrystone®, Aritech, Avonite Surfaces™, CERATA®, DuPont™ Corian®, E.I. Du Pont De Nemours and Co., Avonite®, Avonite, Inc ,Etura™, Formstone™, Fountainhead by Nevamar®, Formica®, Meganite®, Pionite® Decorative SurfacesWilsonart® Gibraltar® , kerrockUSA®, Staron® Solid Surfaces by Samsung, Surell®, Swanstone™, and Trillium Solid Surface Creations, Ltd. etc.....
EXCLUSIVE FROM ARTISTIC COLLECTABLES-CUSTOM DESIGNED AND CUT TILES
IMAGES IN SOLID SURFACES, LLC
SUBLIMATION INTO CORIAN TILES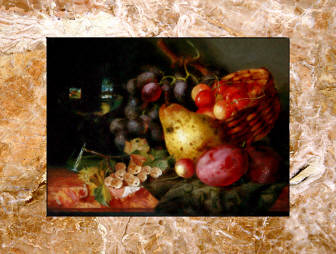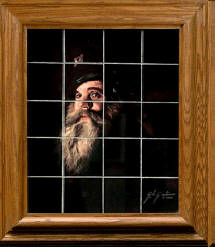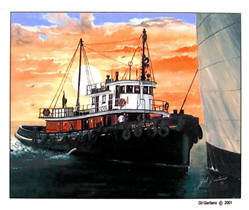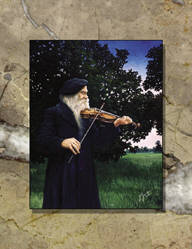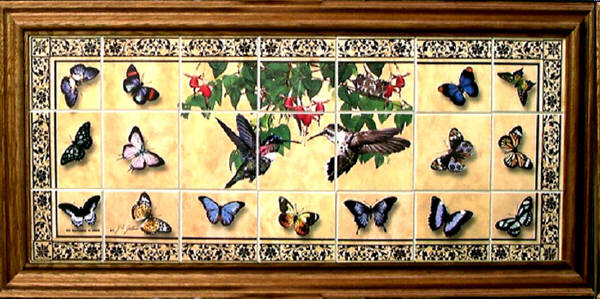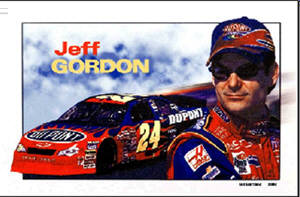 DuPont invented Corian® in the early 1960's, Now look what can be done with my new proprietary technology!!!!
SUBLIMATION INTO CORIAN AND OTHER SOLID SURFACE MATERIALS
Works by the Old Masters that are in the Public Domain will also be reproduced using this proprietary technology of Sublimating into Corian or other Solid Surface materials or on my Subline Sublimation coated substrates
Under US Patent No. 7,001,660 B2 Artistic Collectables can sublimate into Corian or other Solid Surface materials. Applications and uses are not limited to sublimated Corporate logos, custom sublimated fine art tiles, custom sublimated mural tiles, sublimated kitchen back splash tiles, sublimated tiles for bathroom tub/shower surrounds etc.
Artistic Collectables welcomes projects from homeowners, designers, architects, artists or photographers.
Artistic Collectables can sublimate your image into Corian or other Solid Surface materials or sublimated into sublimation coated fiber cement tiles , embedding your personal photograph, fine art, decorative art, art deco, borders, Tuscan artwork, French artwork, Italian artwork, the Old Masters Public Domain artworks or Southwestern art etc.
Collaborating with Artistic Collectables allows decorators and designers to use imaged Corian or solid surface materials in commercial and residential locations. Artistic Collectables can work directly with a distributor or a Corian fabricator in the solid surface industry. Together we can provide you one of the best, and only products offered in the United States using Corian and Solid Surface materials today. Through this collaboration with Artistic Collectables, Sublimation into Corian or other solid surface material can be designed, created, and fabricated, ready to use in hospitals, beauty salons, shopping malls, police departments, private residences, restaurants, health clubs and casinos etc.